Engineering has long been considered a mans domain, but that is changing as more women join and excel in the industry.
WORK180's Endorsed Employers are companies that know the value of a diverse workforce, actively look to attract and retain women, and ensure they have the opportunity to thrive once they're on board. We spoke to 11 impressive women, smashing glass ceilings and creating amazing careers about the benefits of working in engineering and the most valuable cross-transferable skills to bring to the industry.
If you're considering a career in the industry and you want to hear advice and stories from inspiring women who've built skills well beyond the technical start, read on!
What makes a great engineer?
Sun Hye Choi, Principal Structural Engineer at Mott MacDonald Singapore Pte: Communication Skill in any format: Although "number" is the dominating language in engineering, 'how well & effectively it is spoken' still depends on the quality of communication & communication skill. Leadership: Leadership is a key component to build motivation and work towards the common goal.
Deanne Haseltine, Engineering Standards and Audit Manager at Freightliner Ltd: Problem-solving, analytical skills and the ability to explain a complex idea in a way that works for the audience are skills that are equally applicable to engineering and other areas of the business.
Laura Barclay, Lead Materials Engineer at Baker Hughes: A high level of communication is required every day. Engineering is ever changing and no day is the same, so you must be willing to adapt to that. Engineering is all about a team collaboration and working together towards a solution. From project teams to problem solving teams, no task within Engineering is done as a solo process and a number of people will input their own expertise. Engineering is also about taking ownership and leading with decisions. A high level of leadership is important but also developed while working in an Engineering position.
Hannah Tune, Intelligent Transport Systems Engineer at Transport for Greater Manchester: Keeping up to date with the fast paced changes in communications and technology. As an Intelligent Transport Systems Engineer, technology and systems are constantly changing and keeping up with these developments is important. Learning from other UK and European tests, trials and knowledge sharing is essential. This insight can then assist in designing and applying solutions to Greater Manchester's transportation challenges.
Lisa Karlin Curtis, Software Development Engineer III at GoCardless: I used to be a consultant at Accenture, and I'm surprised at how often that is useful as an engineer. I think the most obvious one is communicating, particularly having ways to discuss technical concepts with different audiences. I'd also say understanding how to work with groups of people to achieve a common goal is really important; it's tough to scale an engineering organisation without lots of reflection about how best to approach this kind of problem. Finally I think the obvious one is problem solving - almost my entire job is a cycle of short 'encounter problem -> identify solution' loops.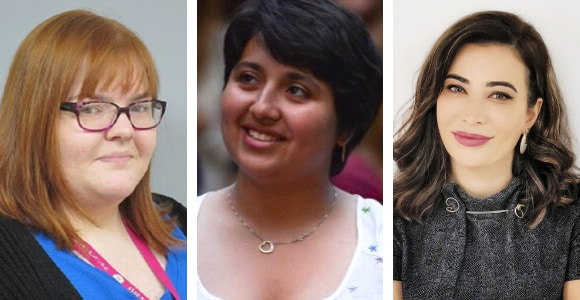 Why work in Engineering?
Farah Zadah Alkurdi, Abu Dhabi Territory and Built Environment Sector Lead at Mott MacDonald: The variety, challenge, and diversity that you have in your career. It means you have the opportunity of working on projects in different regions, sectors and stages. I was lucky to work on projects in Abu Dhabi, Baku, Amman and Algeria to name a few. Additionally, in engineering once your projects are completed you have the satisfaction of being part of the team that made a positive impact on societies around the world.
Sun Hye Choi at Mott MacDonald Singapore Pte: Adding values to the society & job security: These two benefits I believe do come together. Through my daily practice as a civil engineer, I contribute making the society a better place by providing for example, roads, tunnels and water treatment plants. As long as society is built on civilisation, there are needs for civil engineers, which implies my job security is stable.
Laura Barclay at Baker Hughes: The biggest benefit is job satisfaction. Engineering can be challenging and poses lots of situations where problem solving and "out of the box" thinking is necessary. This allows for teams and individuals to discuss and trial new and novel approaches. When a problem is resolved, there is a great feeling of satisfaction and this builds the confidence to get involved with more projects and to continue to build your career.
Suzanne Manson, Senior Engineer – Program Management, Baker Hughes: Engineering can be challenging at times but is always extremely rewarding. Whether that's being involved in a multidisciplinary global project, designing a new product to bring to market, or being at the forefront of disruptive technology. It provides a variety of career opportunities and I have personally loved every moment working in engineering.
Sutopa Paul, Engineering Contracts Manager at GWR, part of FirstGroup: When I finished the graduate scheme, my first role was in a depot engineering team. I managed the logistics for accepting 45 new trains from the manufacturer, making sure they were safe and fit for purpose. Three years after that, I became an Engineering Contracts Manager, managing multi-million pound contracts for new train procurement, technical services and parts supply. The rail industry offers great opportunities to develop and progress your career.
Hannah Tune at Transport for Greater Manchester: There is always something different and new to work on. A lot of my current work is focused on connected vehicles and what improvements connected vehicle capability can bring to the Greater Manchester transport network in terms of network efficiency and safety. Being able to work on projects that are providing new and innovative solutions to allow more efficient ways of doing things, where the technology and systems are new to all involved is rewarding when we get it right.
Shingai Mutukwa, Track & Civil Engineer (Metrolink) at Transport for Greater Manchester (TfGM): The benefits of working in engineering are vast, engineering affects every part of our lives, the sense that something I did whether directly or indirectly has impacted on so many is tremendous. Engineering is both challenging and rewarding, there is a sense of satisfaction I get when I solve a problem. Job security is an obvious benefit in the present times as there will be more opportunities arising than are lost in engineering.
Fangzhou Cheng, Senior Data Engineer at King: I enjoy so much that in the engineering world everything has to follow logic. However, once you understand it you can create anything.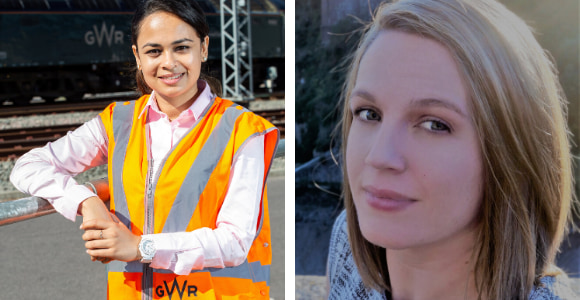 How are companies attracting Engineers?
Farah Zadah Alkurdi at Mott MacDonald: What I value the most is the employers commitment to professional development and support of the staff while factoring well-being and work life balance which is difficult to find as a working mum in this industry.
Deanne Haseltine at Freightliner Ltd: I had worked with people from Freightliner whilst I was in my previous company and liked their friendly professionalism and "can do" ethos. Since joining the company last year, I have been able to use my skills and knowledge fully. Whilst I have spent my career in the rail industry, my experience differs from that of my colleagues; this is seen as a benefit by the team. The company has also encouraged me to learn about the business and to gain new skills. This recognition and development is what I value in an employer.
Suzanne Manson at Baker Hughes: I saw a company that was heavily investing in innovative technology development and had a great global presence. Having the opportunity to work at company where I could expand my technical experience within a regulated environment but also not be limited creativity wise, was a great attraction. Coupled with the prospect of being involved in large, global projects, providing a platform for me to grow both personally and professionally.
I value employers who invest in their employees wellbeing, actively encourage a diverse workforce and provide an environment that encourages both personal and professional growth.
Stacy Thundercliffe, Fleet Technical Manager at TransPennine Express, part of FirstGroup: Although there is still a gender imbalance within engineering, I have always found FirstGroup really welcoming and helpful and have never experienced any prejudice because I'm female. It's a really exciting place to be and has given me a great and rewarding career so far.
Shingai Mutukwa at Transport for Greater Manchester (TfGM): TfGM's motto "Making travel easier in Greater Manchester" is simple but says so much about all the work they do and what the organisation is about. TfGM as an employer is like no organisation I have ever worked for, there is a sense that you are a part of a big family. I value openness most in an employer, in the changing and challenging times I want to know the organisations position in a timely manner.
Lisa Karlin Curtis at GoCardless: I really value an employer that listens and adapts to change. I think it's important to work somewhere that quality matters; i.e. an organisation which is competing on the quality of its products and services. For me personally at the time I was job hunting, my priority was about finding somewhere I could learn as much as I could.
Fangzhou Cheng at King: The high-quality casual games King make that bring simple joy to people's modern life. Also, the challenge of developing massive scale data applications. The mission of the business. Genuinely caring about the impact of my work brings out the best in me.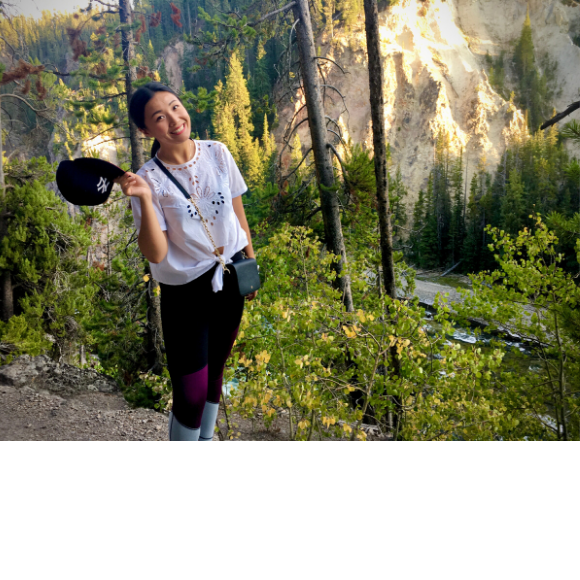 Subscribe to our monthly Women at Work newsletter to get inspiring stories, career building resources and exclusive network invites delivered to your inbox.
---
About the author
WORK180
---
To help women find a workplace that will work for them, we prescreen employers on their gender pay gap data, parental leave policies, flexible working, and more. Find your next role on the WORK180 job board.
---