Subscribe to our monthly Women at Work email to find out about new stories, events and career building resources.
Calling all returned explorers, revitalised professionals and new parents ready to reboot their career. Applications are now open for the J.P. Morgan UK ReEntry Program 2021. This 14-week paid fellowship offers a reintroduction to corporate life for those returning to work after two or more years of voluntarily being away. From operations in London to technology in Glasgow, there will be more than 14 streams of the program running in various departments across the UK.
At J.P. Morgan, we recognise that rewarding careers don't always follow a conventional path. We value the diversity, fresh perspective and wealth of experience that returning professionals can bring.
What do we offer?
Our ReEntry Program begins March 2021 and ends in June 2021, with the prospect of an offer for permanent employment at the end of the program. The fellowship placements will be based on both candidate skillset and interest areas, and business needs.
Experience The program consists of professional skills workshops, on-the-job training, coupled with coaching and developmental experiences to help fellows ramp-up with ease and prepare for a long-term career.

Training The first week of the program is dedicated to learning, development and workplace transition. As a ReEntry fellow, you'll refresh your professional and technical skills, and be paired with a mentor who will provide you with the support and guidance needed to relaunch your career.

Career Progression Our goal is to place high performing participants who successfully complete the program into full-time positions within the firm.
Who are we looking for?
If you were at the Associate & VP levels (or equivalent), at the time of taking a break from the workforce and believe you can assimilate, influence, and partner with colleagues in the program, we encourage you to apply.
Whatever you've been up to over the last couple of years - whether it be traversing the ranges of the Pyrenees, raising your newborn or caring for a loved one, we'd love to meet you.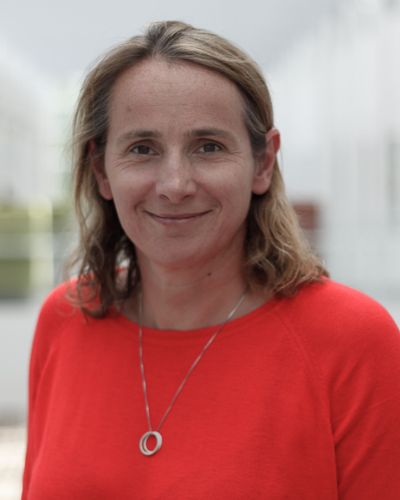 Vicky Halliden | Vice President | Global Liquidity & Account Shared Services
I joined the Re-Entry Program in 2019 in Bournemouth. I worked at J.P. Morgan previously, but left in 2011 to take a career break and look after my children. During that time, I ran the school PTA and trained to become a community rugby coach. After an eight year break, I came back into a different line of business - CIB Technology. I am now a project manager running a high impact function, developing relationships and working to ensuring we meet our delivery targets. The Re-Entry program has provided me with a renewed career, improved my confidence and given me a better sense of direction.
About J.P. Morgan
JPMorgan Chase & Co is a leading global financial services firm with assets of $2.5 trillion and operations worldwide. The firm is a leader in investment banking, financial services for consumers and small businesses, commercial banking, financial transaction processing, and asset management. A component of the Dow Jones Industrial Average, JPMorgan Chase & Co. serves millions of consumers in the United States and many of the world's most prominent corporate, institutional and government clients under its J.P. Morgan and Chase brands.
To apply now, click here.
---
About the author
WORK180
---
To help women find a workplace that will work for them, we prescreen employers on their gender pay gap data, parental leave policies, flexible working, and more. Find your next role on the WORK180 job board.
---