Molly Barton's first introduction to Reward Gateway was on a work experience placement 10 years ago. She's now Global Director of Retail for the employee engagement business, with a seat at the leadership team – and she hasn't turned 30 yet. She shares her inspiring career story and tips on how to be seen as a future leader.
When a career finds you
It was Molly's brother who suggested she do some work experience at Reward Gateway. She was in the middle of an economics degree at the time and wasn't 100% sure what career path she wanted to take.
"My brother worked at Reward Gateway, and he said: 'Come stay with me, I can get you some work and it will be a nice way to spend your summer'. I did, and loved it! It was great, I met amazing people and I learnt a lot."
So when Molly finished uni and still wasn't entirely sure what she wanted to do, she went back to Reward Gateway and took on an Account Manager role. Her intention was to buy some time so she could figure out her next step.
"For a long time, I actually wanted to get into law and I applied for a number of things in that field but wasn't successful. And it's crazy to think how disappointed I was at the time, but I can't imagine myself as a lawyer now."
It wasn't long before Molly realised she'd actually stumbled upon the path she was meant to be on. "I never knew the role I'm in now was a possibility. But I can safely say it's the right role for me. I'm just really lucky to have found it – or for it to have found me!
"I still pinch myself. I can't quite believe where I'm at in my career, and that I'm at a company that I fully believe in, who has given me countless opportunities and supported me every step of the way.
Reward Gateway is an incredible place to work – it's supportive, progressive and full of passionate people who believe in our mission [to make the world a better place to work].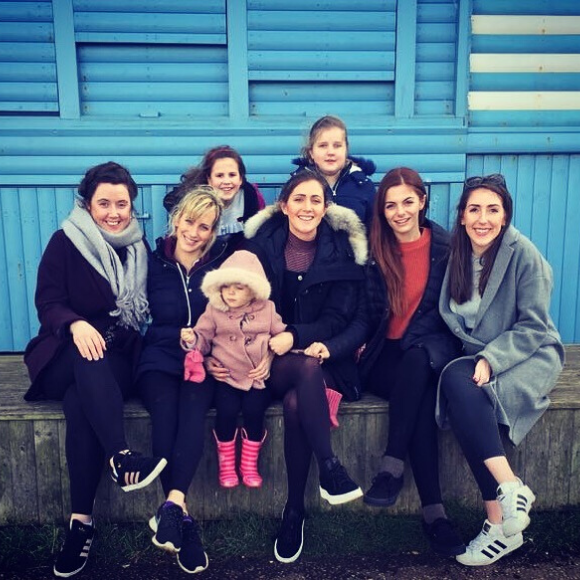 On the fast track to leadership
A year after joining Reward Gateway, Molly received a tap on the shoulder from the company's Chief Product Officer, asking her to join the retail team as Retail Partnerships Manager.
"I didn't even know he knew who I was! But it turns out he'd been listening to some of my calls and seen me around the office chatting to people," she recalls.
Molly fell in love with the retail arm of the business, which is responsible for Reward Gateway's most widely used product: its employee discounts program. She enjoyed being able to build mutually-beneficial partnerships with retailers, and three years later she was promoted to Head of Retail Partnerships.
"That was a big jump for me, going from the day-to-day operations to being responsible for global strategy and the commercial performance of retail. But I loved the additional responsibility and challenge, and I was able to turn the financial performance of the retail product around," which Molly lists as one of her biggest career achievements so far.
Then at the start of 2020, Molly was asked to take on full responsibility of the retail function and join the executive leadership team.
"It was an enormous step-up! I was quite surprised and shocked, as I'm only 29, and suddenly I'm sitting around the table with the CEO, CFO and CIO, hoping I can add something. But I have to take confidence from the fact I've been asked to be there for a reason."
If you're preparing to make a big career jump up, Molly's advice is to let the nervousness propel you.
"For me, it certainly was intimidating at first, but I think you need to harness that trepidation. Recognise that it is a big change and scary, but also exciting. And imagine the sense of fulfillment when you succeed," she says.
You've got to take these opportunities and run with them. People don't give you these responsibilities on a whim, great consideration has gone into it – have faith in that.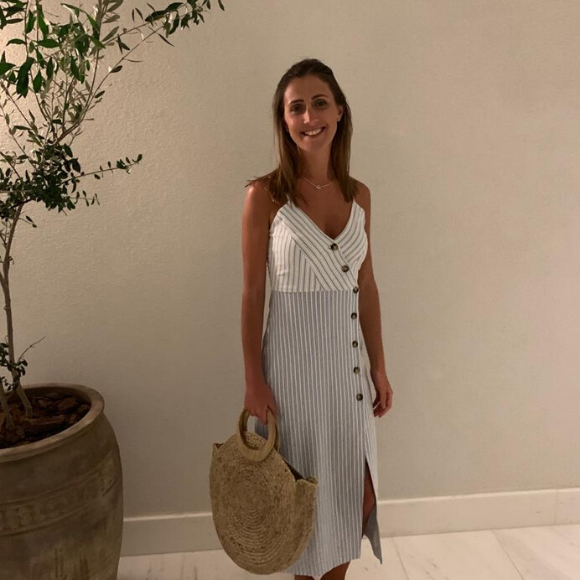 Tips to be seen as a future leader
Molly attributes a lot of her success to her employer, "they've spotted things in me before I even have".
For anyone wanting to position themselves for leadership roles, she has the following advice:
Be a friendly face – "Don't undervalue the importance of saying hi to people. Be friendly, be open to having a chat and make yourself known around the office, because you never know who is watching – like the Chief Product Officer in my case."

Work hard and show that you care – "Make sure you present yourself in a way that shows you care and that you're ambitious for both yourself and the business. Don't be afraid to surpass expectations and be in the driving seat."

Think global – "Take a holistic view and consider others beyond yourself and your team. Walk in their shoes and if you're making decisions think about how it might impact others. Think global is one of our values at Reward Gateway and something I'm always trying to be better at because it's key to building strong relationships and a stronger business."

Seize opportunities – "Take the opportunities you're given with both hands. Even if you're intimidated, run with it. You've just got to believe in yourself and allow yourself to be successful."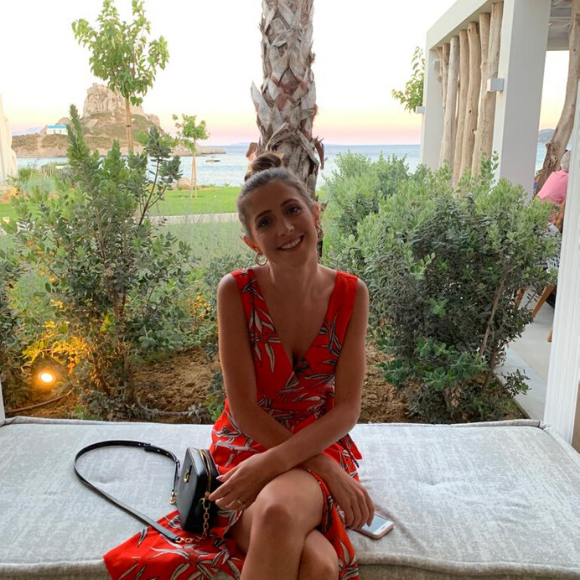 Subscribe to our fortnightly Women at Work email to find out about new stories, events and career building resources.
---
About the author
WORK180
---
To help women find a workplace that will work for them, we prescreen employers on their gender pay gap data, parental leave policies, flexible working, and more. Find your next role on the WORK180 job board.
---